Technologies
4SYS Footwear has been designed to withstand the toughest conditions. Made by experts in footwear for experts in the field.

High-Traction, slip and oil resistant MICHELIN® outsoles with maximum grip and a new rubber formulation that includes 20% recycled material.
MICHELIN® provides high performance technical outsoles inspired by more than a century of relentless innovation on rubber compounding and tire technology.

Sympatex® membranes are 100% waterproof, 100% windproof and optimally breathable – like a second skin. The membrane absorbs water vapour and removes it through the fabric to the outside.
The Sympatex® membrane "breathes" dynamically which means the higher the physical activity, the more efficient it works, thus providing effective protection from low temperatures and rain. This keeps feet warm and dry even in extreme situations.
Sympatex® is sinonimous with performance and sustainability, with skin - and environmentally friendly, free of PTFE and PFC, completely recyclable and, completely climate neutral waterproof membranes.

Vibram® outsoles offer high performance, stability and precision on all terrains. High performance compounds are combined with the exclusive designs to provide grip, traction, and downhill breaking performance.
Vibram® is the world leading specialist in outsoles for a variety of footwear.
OrthoLite® footbeds offer long-term cushioning, moisture management and high breathability, keeping feet dry and cool. Made of 15% recycled rubber, removeable and washable for extra care.
OrthoLite® is the leading manufacturer and supplier of open-cell foam insole technologies and continues their innovation to set the standard on Eco-Friendly formulation.




Our ADJUSTABLE FIT TECHNOLOGY allows you to create your perfect fit.
Every pair of RADIAL boots comes with two insole options:
Standard PU removable molded insoles
Open cell 4mm PU insole
The combination of these footbeds allows you to find your optimal fit:
Our ADJUSTABLE FIT TECHNOLOGY allows you to create your perfect fit.
Every pair of RADIAL boots comes with two insole options:
Standard PU removable molded insoles
Open cell 4mm PU insole
The combination of these footbeds allows you to find your optimal fit:
THE INSOLES
REMOVABLE MOLDED INSOLE
4mm OPEN CELL PU INSOLE
REMOVABLE MOLDED INSOLE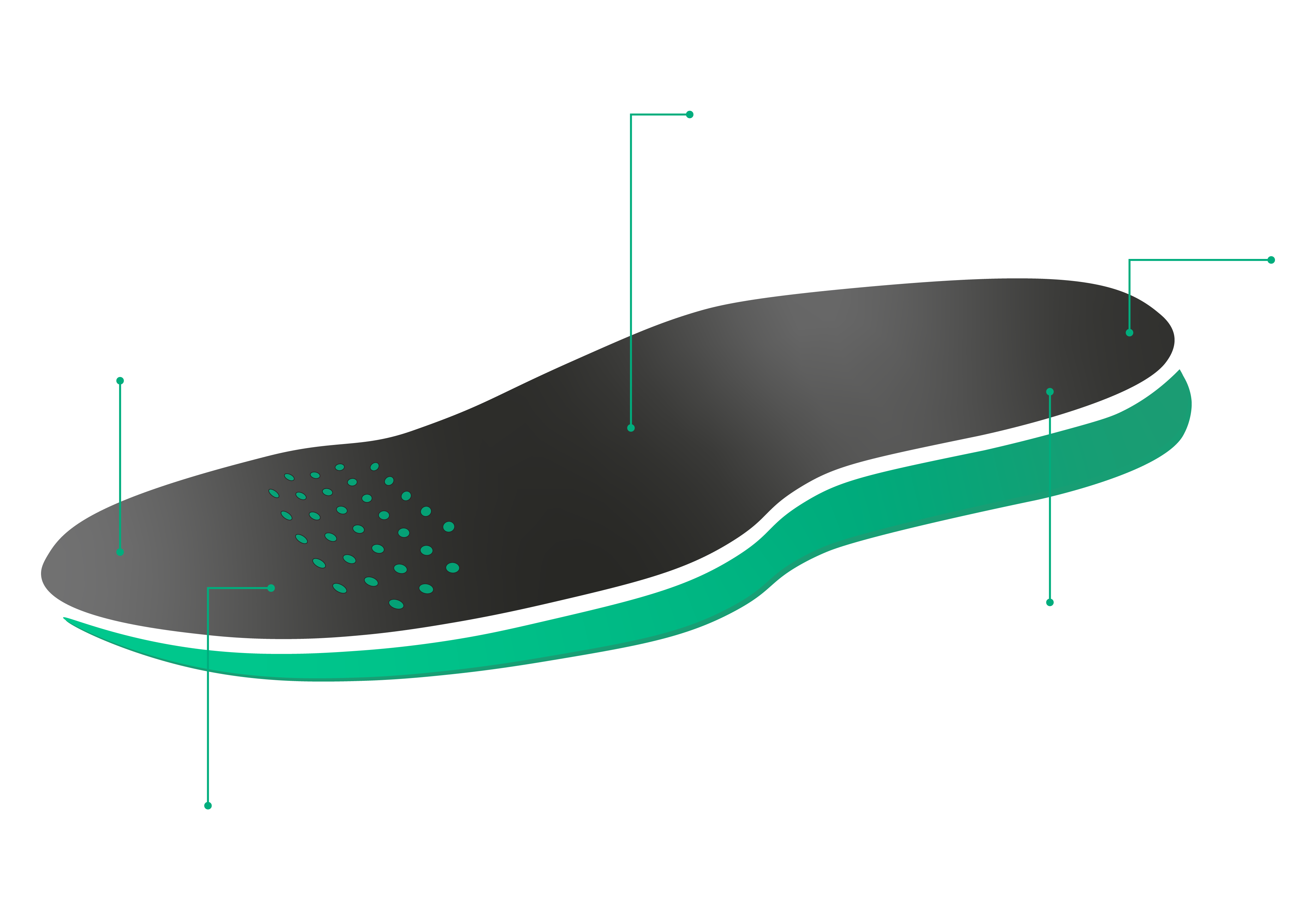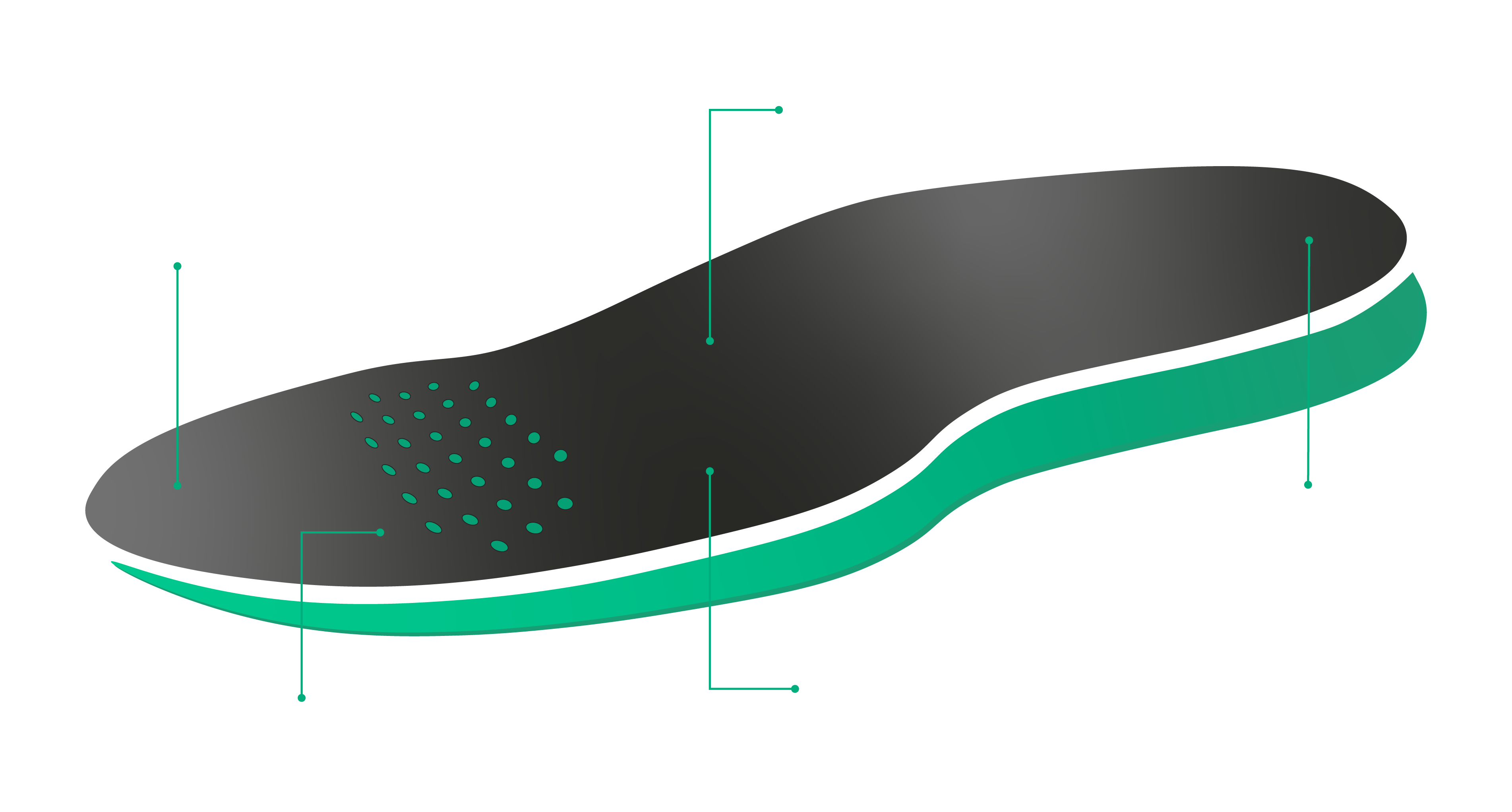 LOW FRICTION TOP MESH FOR EXTRA COMFORT
AIR FLOW PERFORATION FOR EXTRA BREATHABILITY
CUPPED HEEL FOR EXTRA SUPPORT
ANTI-BACTERIAL TREATMENT TO REDUCE FOOT ODOR
4mm OPEN CELL PU INSOLE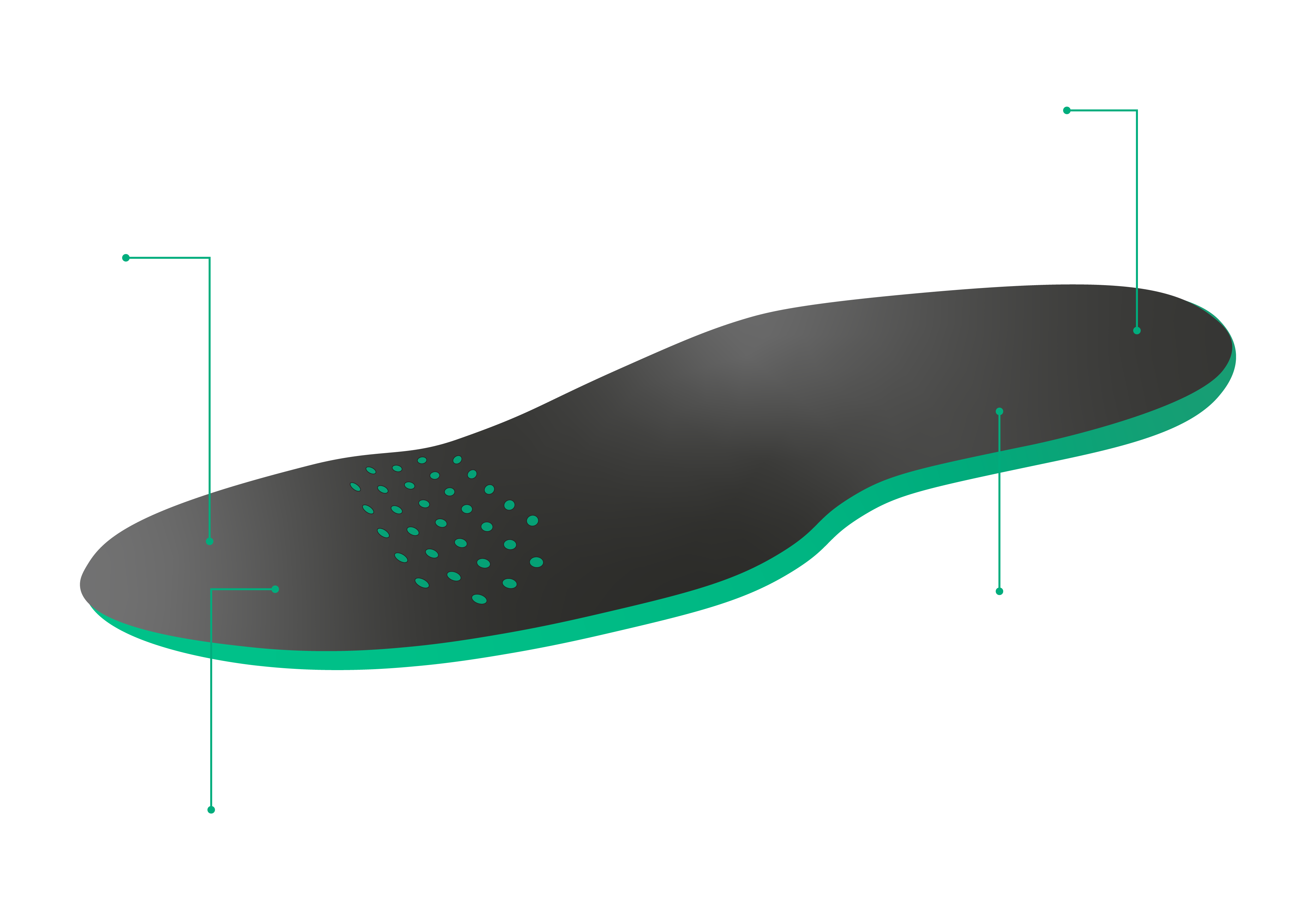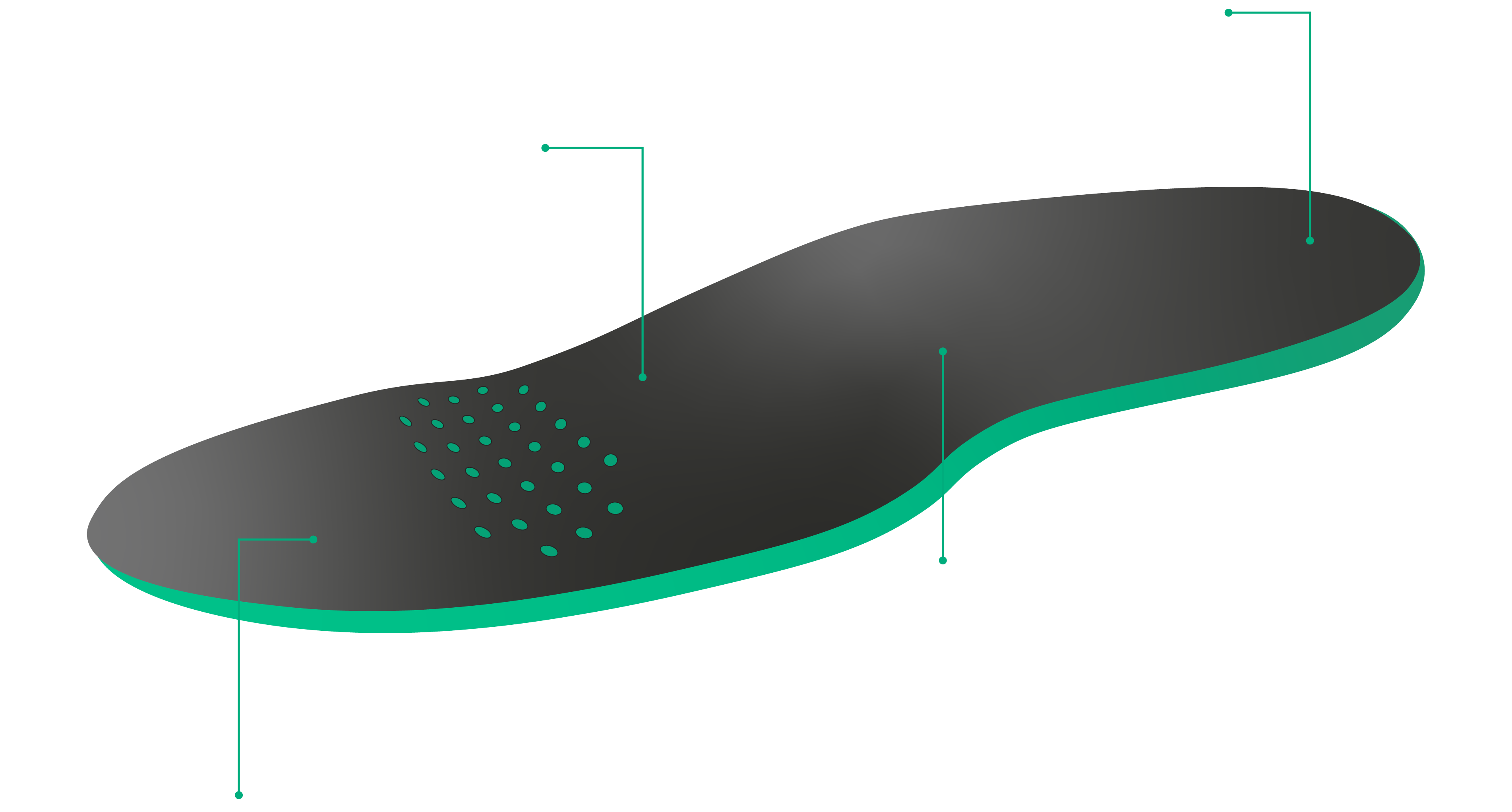 LOW FRICTION TOP MESH FOR EXTRA COMFORT
OPEN CELL LIGHTWEIGHT PU COMPOUND
AIR FLOW PERFORATION FOR EXTRA BREATHABILITY
ANTI-BACTERIAL TREATMENT TO REDUCE FOOT ODOR